An interface to make searching through the temporal flood data quick and easy.

Re-usable widgets were used to draw attention to key statistics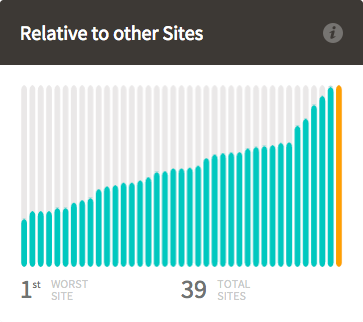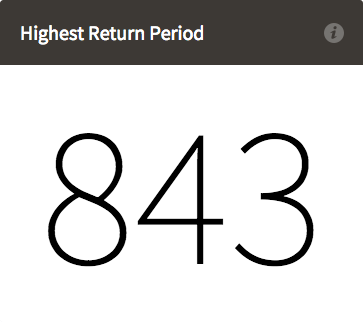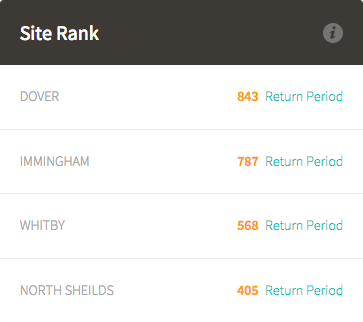 User Research & Content Strategy
To ensure the site didn't have a purely acadmic focus, we started the project workshopping with Ivan and the team to identify the various groups that would use the site. By doing this we were able to compile a list of the content & features that would be important to each group.
Based on the research goals for the project we were able to help prioritise these sometimes complementary, sometimes competing features.
Scientific
vs

User Friendly

Even though this site was designed with non-academics visitors in mind, there were inevitably places where scientific terms had to be used. To balance the need for scientific correctness with the desire for accesibility to a wider audience we created a tooltip system throughout the site.

Where scientific terms were used, a small information icon was provided that a visitor could press and be presented with a short description of the term. Within the tooltip was an optional link to a longer form article, giving a more indepth description of the term and providing more scientific context. These tooltip's became the start of a larger glossary section of the site which prooved to be a great resource in and of itself.
Available to All
The site needed to target a wide range of visitors, both in its tone and content but also in terms of the way it was viewed. We took a mobile first approach to the design to ensure that the content was easily accessible no matter what device a visitor was using.
To ensure the site worked on the widest possible range of mobile and tablet devices we ran tests using the Southampton Open Device Lab (which we run out of our studio). Given the multitude of devices available on the market, there really is no substitute for testing on real devices.