Last week, three of us from Rareloop embarked on a journey to Winchester. Why? To solve some big problems for charities with other creatives. Hack for Good is a day focused around briefs provided by charities for digital problem solvers to focus on.
This year we had briefs provided by these fantastic charities: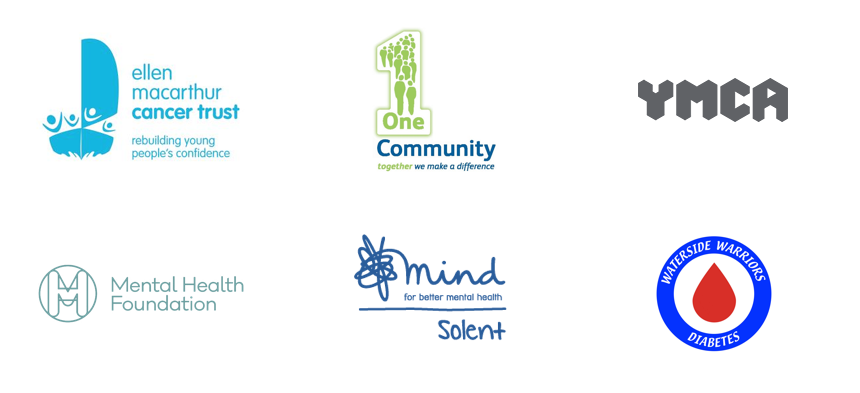 This year Hack For Good fell on Mental Health Awareness Week. We were given 6 briefs themed around mental health, and specifically body image. A topic that is relatable to all of us in some way; directly or otherwise.
We love using tech for good and jumped at the opportunity to be involved with Hack for Good again and hoped to use our time & experience to help one of these charities find a new way to support people.
We wanted to make sure our time on the day was used efficiently, so we sat down ahead of time and went through each brief in detail to work out which one we thought we could add the most value to. And oh man was it difficult! There were some fantastic briefs this year and some extremely challenging issues to tackle (which we were naturally drawn to).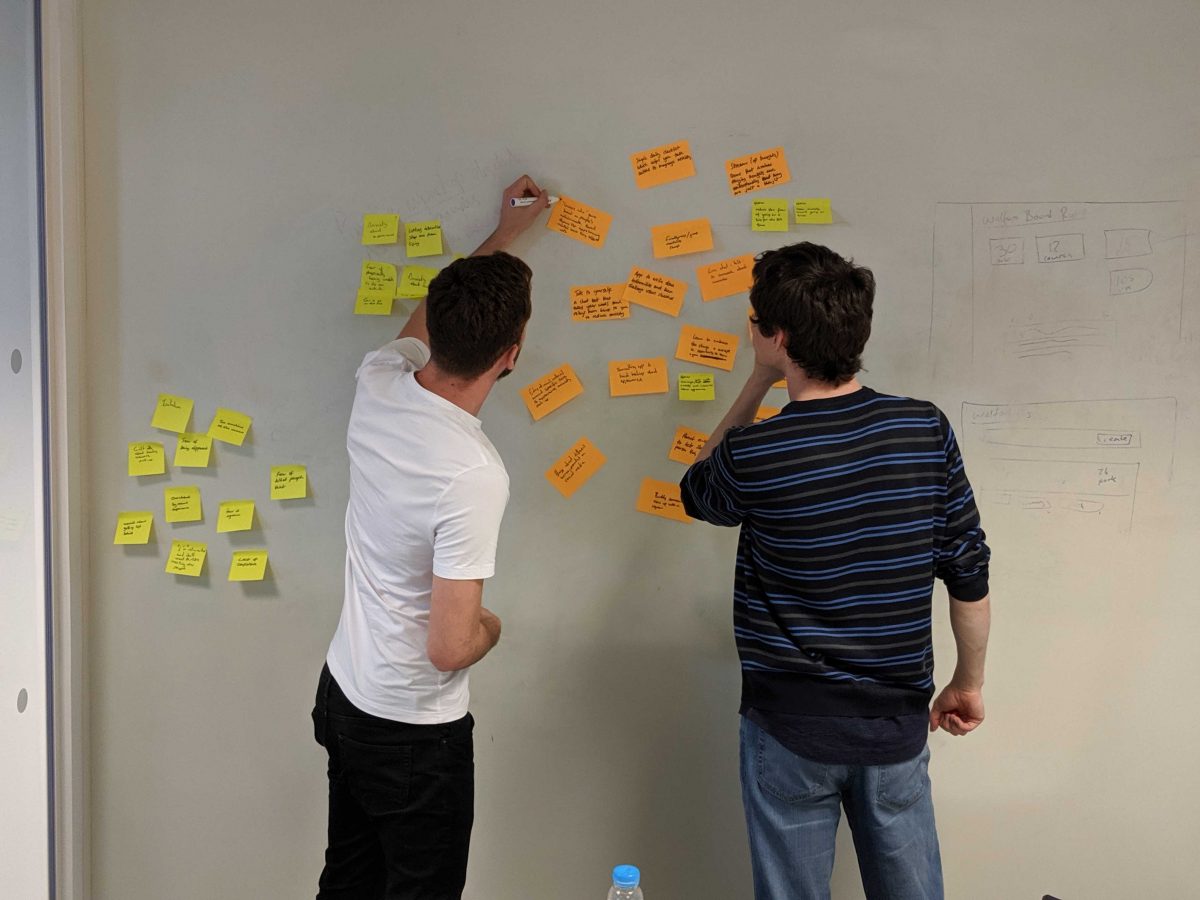 Eventually, we decided to work on the brief for the Ellen MacArthur Cancer Trust. The charity work with young people to help rebuild their lives after cancer. They run these amazing four-day sailing trips that have a life-changing impact on these young people.
The problem however (as outlined in the brief) is that people recovering from cancer often have issues with confidence around their appearance post-treatment which can be a barrier to them going on one of these Trust tips.
Starting the day
We kicked things off revisiting the primary problem the brief mentioned, which was:
How could we help young people overcome issues with their body image to reduce any anxiety they may have over attending a trip?
However, we felt like we needed some context. We wanted to know the stories of people behind this question. Thankfully one of the amazing event organisers shared a touching and inspirational story with us.
Reading this, along with a mixture of testimonials and resources from the Ellen MacArthur website, helped us quickly orientate ourselves to the real issues being faced. For us, the brief had changed to:
How do we help people like Crystal?
After this refocus and finding another level of empathy, we needed to define what we thought the problems were and come up with a solutions – and quickly! We decided to run a "Lightning Decision Jam" (we didn't choose the name). This session is a fast-paced problem solving exercise which evolves a handful of humans, a wall and a ridiculous amount of post-in notes! The aim is to structure your thinking, stop tangents and make decisions quickly.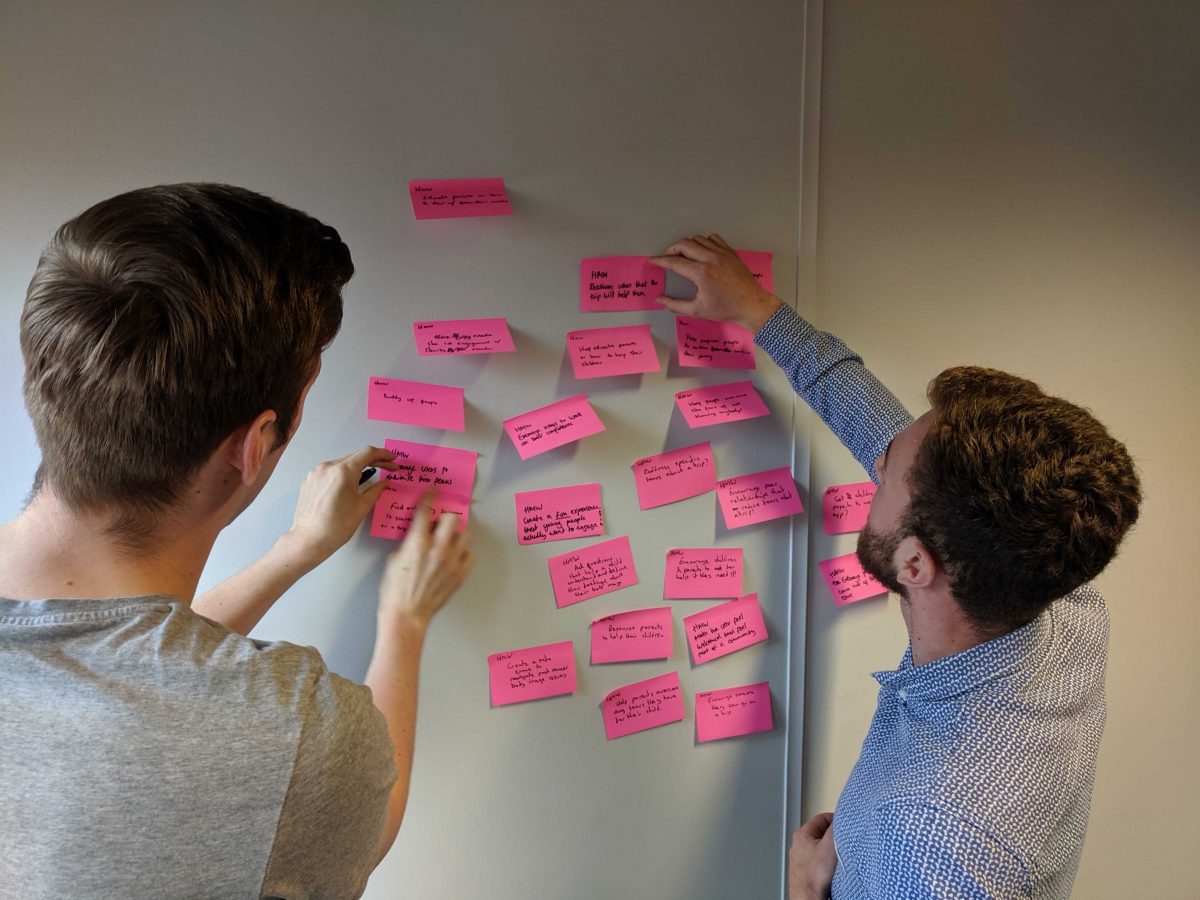 This process worked wonders, surfacing some really important truths, that helped us conceptualise some key features that we thought would best suit an app.
What we came up with
We landed on 3 key principles:
Engage young people earlier
Support and educate young people
Support, educate and involve parents
Using these principles we came up with the following features that can live inside an app:
Journal
Keeping a journal has been proven to help people tackle issues with mental health, this feature would be there to help young people and parents find language for their feelings.
Pen Pals
A feature that encourages young people and parents to confide in others who have been through a similar experience.
User stories
See stories and videos from people who have gone on a trip (or parents). Create your own stories from your journal, and help others in a similar position
Resources
Provide a convenient place for parents and young people to find relevant content, mental health education support and helplines
Parent/Guardian Version
Parents and guardian are going to be vital to their child gaining more confidence. This mode will help educate and support parents so they are in a better position to help support their child on their own journey.
After dedicating the morning thinking, now it was time to execute! We had three and a half hours to create a concept for an app. Time flew as we dumped everything we had filled our brains with in the morning into wireframes.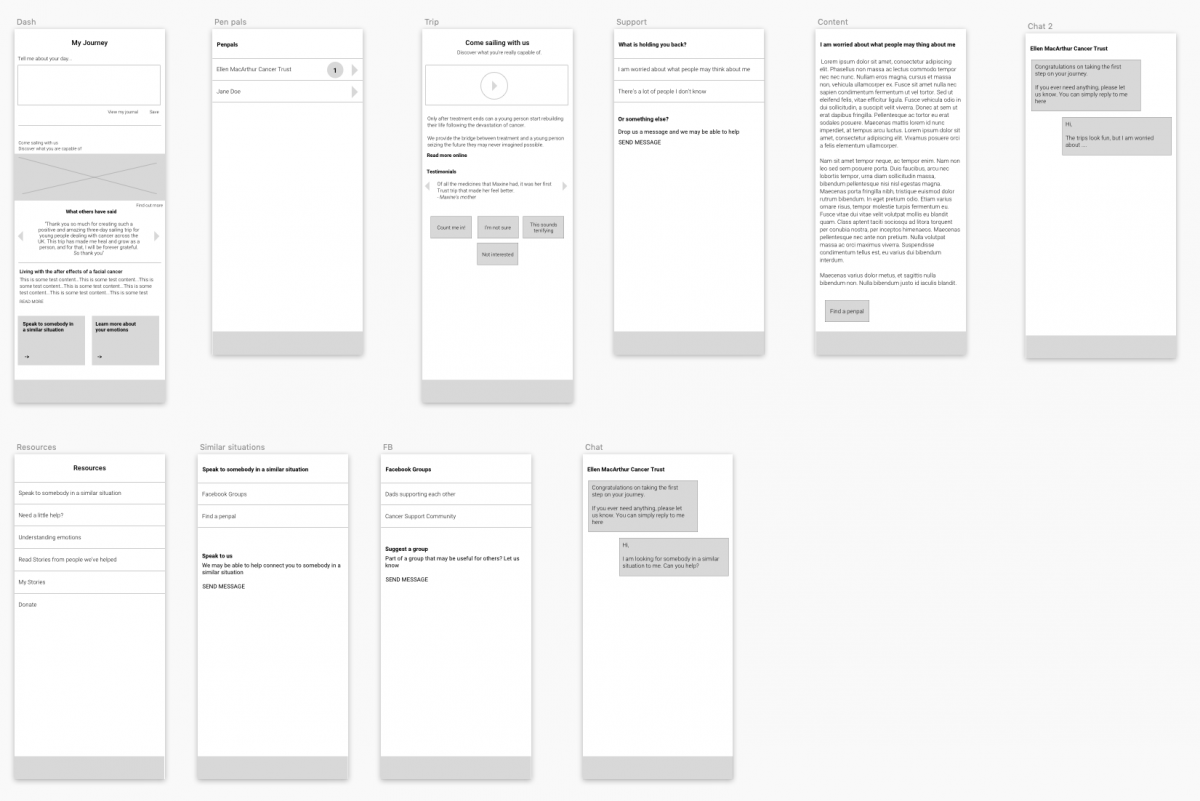 From these wireframes we then designed the app and put together little prototype too. Here's a little peak at what we landed on: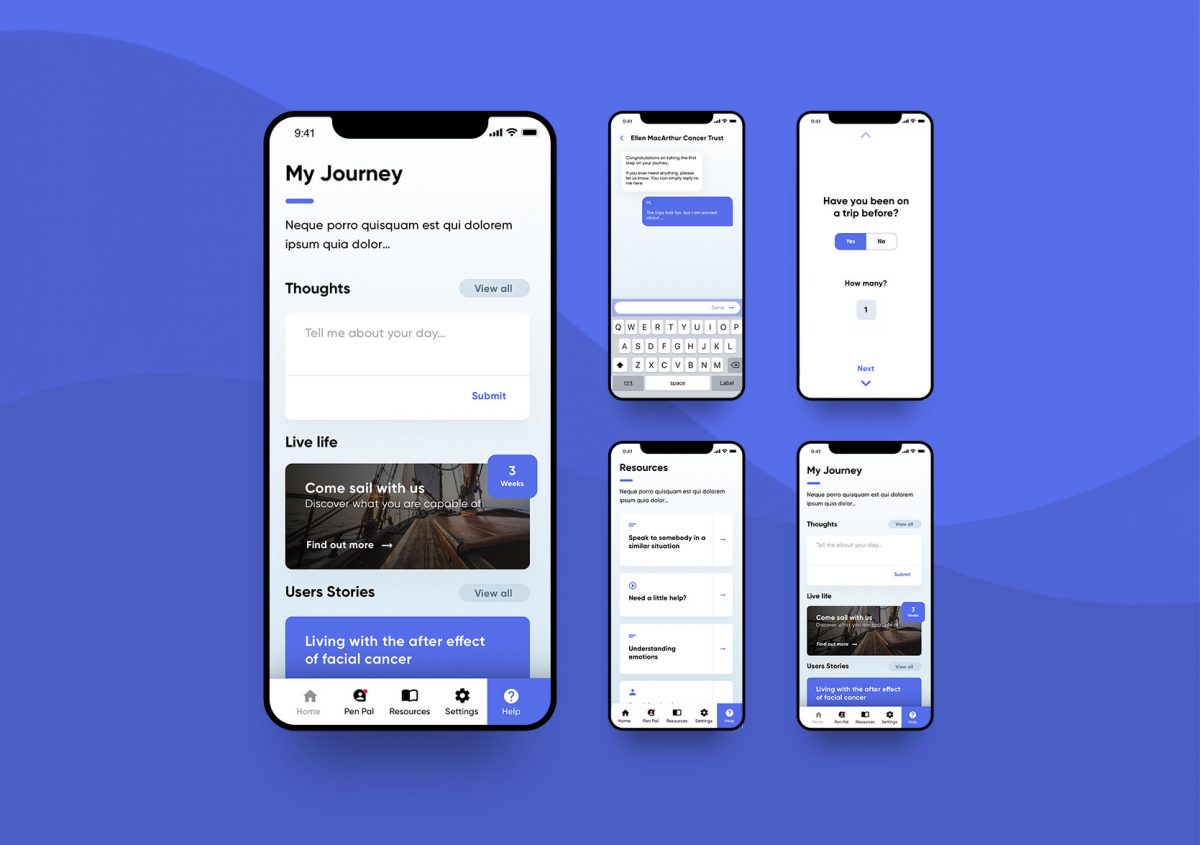 Rounding up
Throughout the day we also had two inspirational talks. The first from Paul Jennings from The High Intensity Network – they lead and coordinate new standards of crisis care across the NHS and other emergency services, specifically for people struggling with highly intensive patterns of trauma, mental health problems and behavioural disorders. He left us with an additional brief that we really wish we had time to look at!
The second talk was given by Dan Willis from Why Digital. It was really interesting hearing him share his experience with mental health and his involvement with Do It Day and the Best Man Project.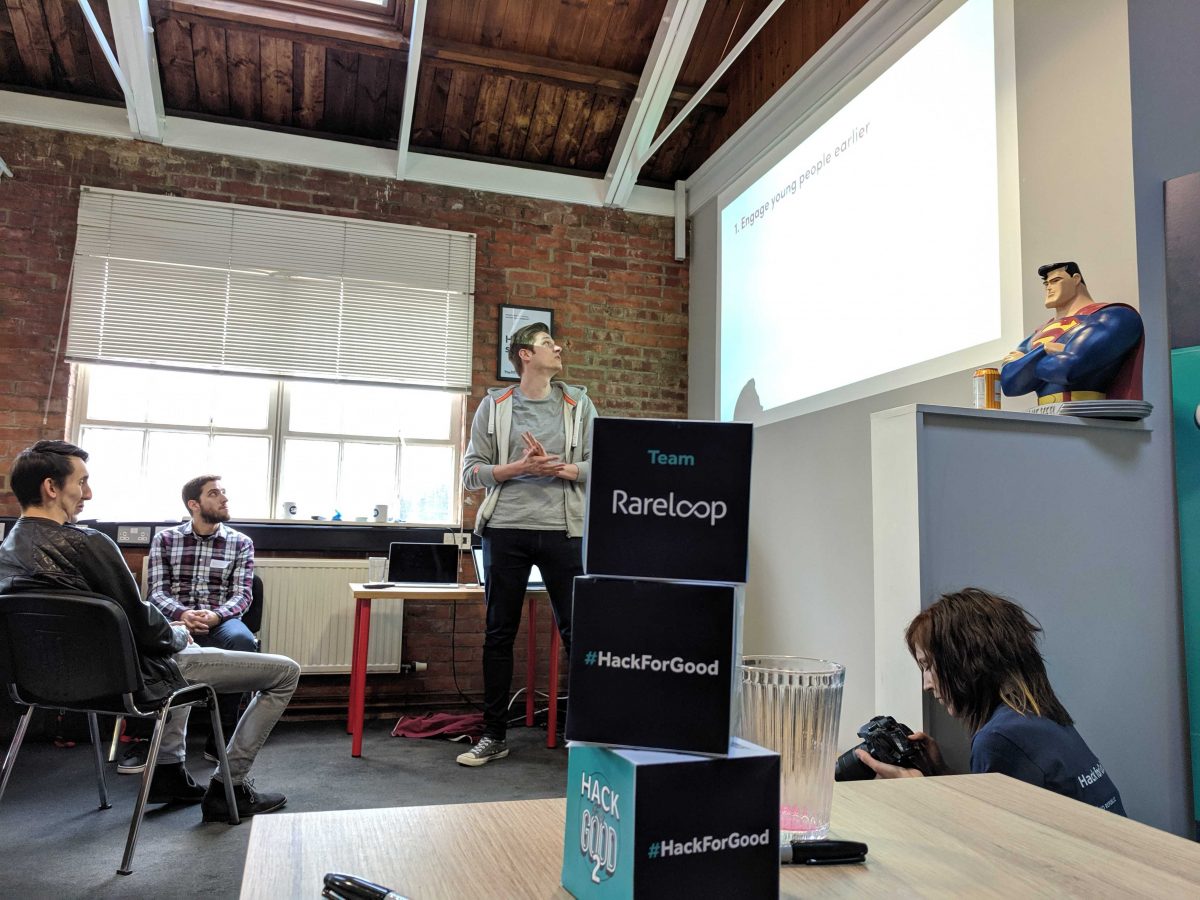 To finish off, all the teams presented our day's work. You could tell everybody had worked their socks off! Some really creative ideas came out of the day from some very talented people. Thanks to the Studio Republic team for putting on a great event, we had an absolute blast!
See you next year 👋.