Earlier in the month I attended B Inspired at The Bridge Theatre in London. A day packed with inspiring TED style talks and fireside chats. The day centred around the evolving role of business in society, looking at how to create a sustainable and inclusive economy for all, pursuing the balance of purpose and profit.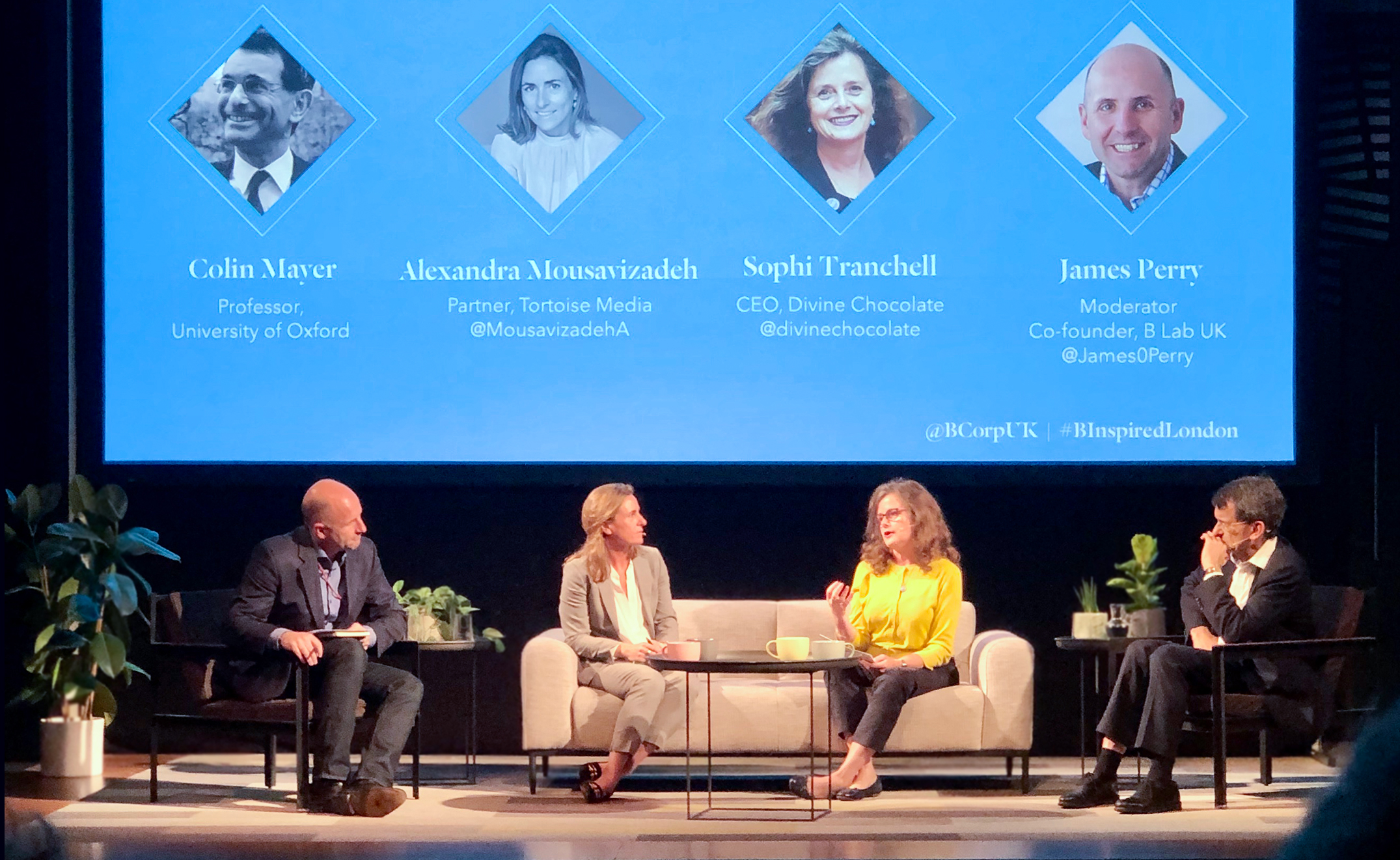 The event was organised by the team behind the B Corps movement in the UK. A B Corp is an independently assessed organisation that by their commitment is legally required to consider the impact of their decisions on their workers, customers, suppliers, community, and the environment. Among the 600 attendees, the room was pretty equally split between existing B Corp accredited organisations and those interested in becoming certified.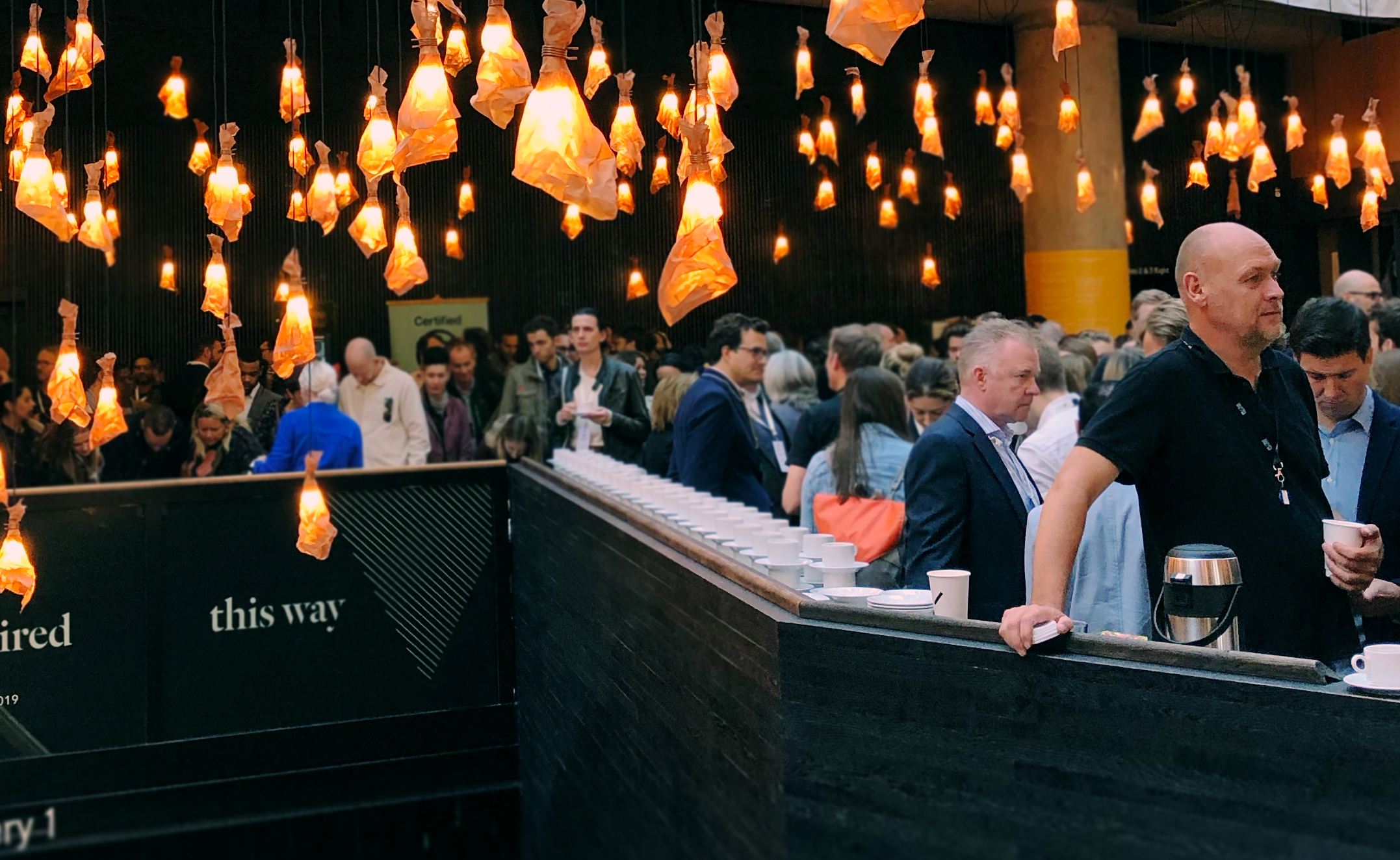 Rareloop is currently on the journey to becoming a B Corp so it was really helpful hearing from those that have already been through the process.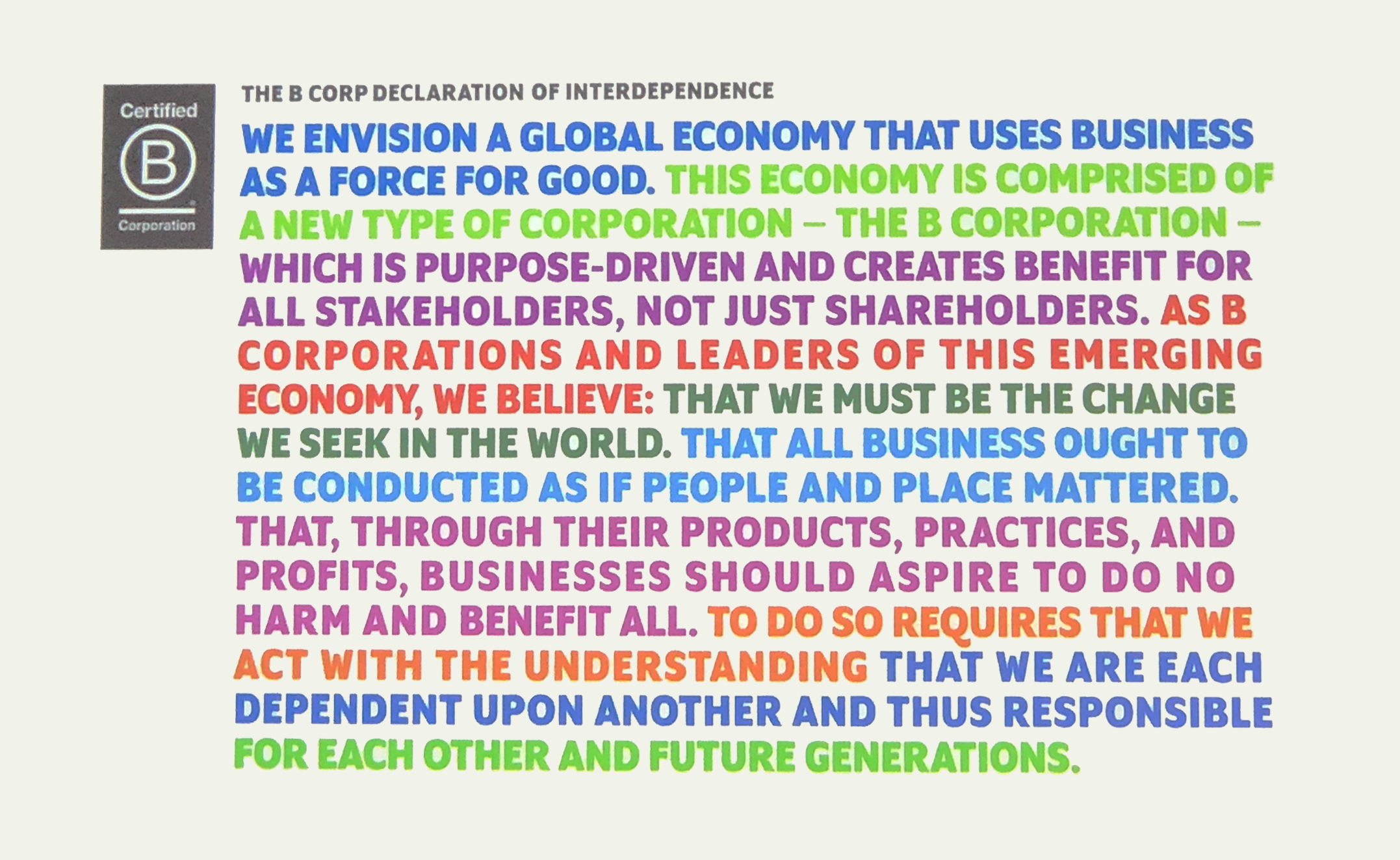 It was particularly exciting to see larger companies such as Innocent and Bulb having successfully implemented a triple bottom line (people, planet and profit) and to see the ex-CFO of Google and other VC's pushing for this approach in the organisations they invest in.
Any questions? Please get in touch.